Are you a local authority or CSO?
Are you a migrant entrepreneur?
Migrant Entrepreneurs Mentored
Understand the meaning and importance of business models and learn how to sketch out your idea using the business model canvas!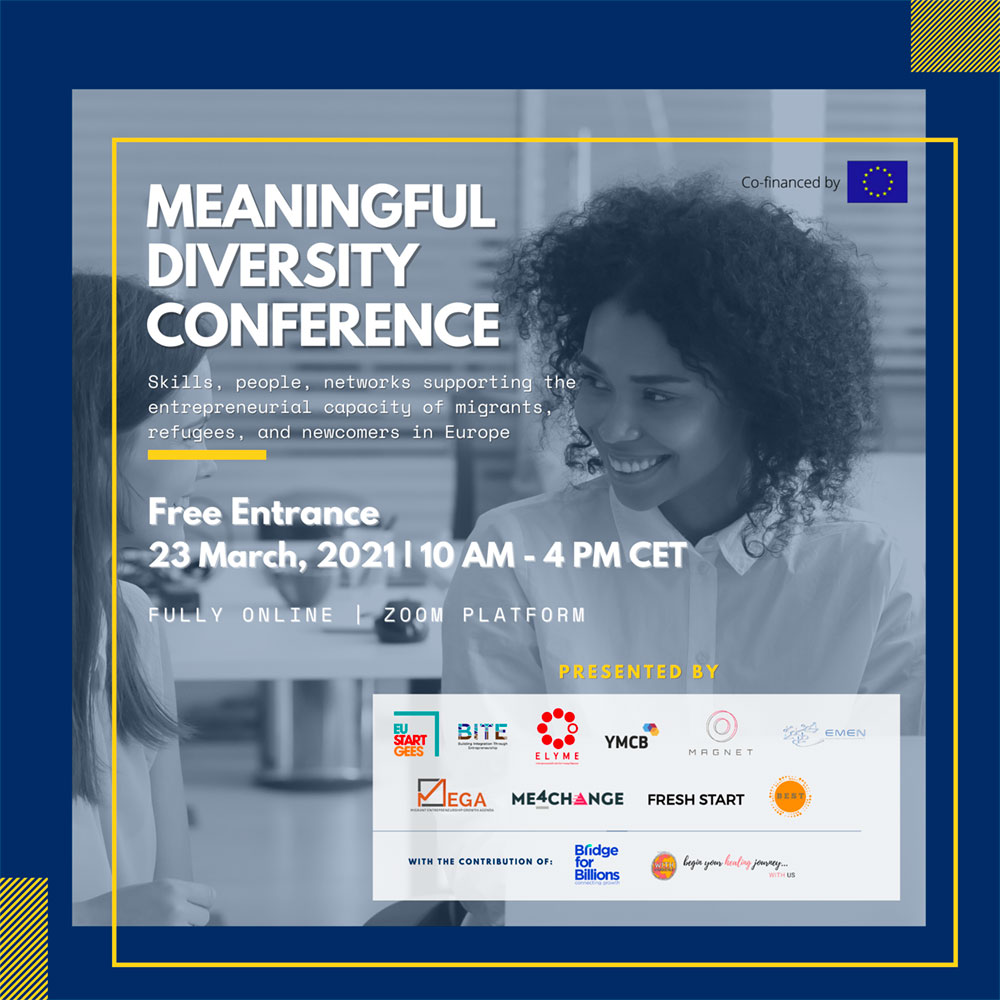 The Meaningful Diversity Conference
Join us on March 23, 2021 (10:00 AM CET) at the Meaningful Diversity Conference, an event gathering the most innovative projects on migrant entrepreneurship: 
BITE
, 
EUStartGees
, 
ELYME 
, 
FRESH START
 , 
ME4CHANGE
 , 
YMCB 
, 
EMEN
 , 
MAGNET
 , 
EMEN-UP
, and 
MEGA
The conference features the results from the EU co-financed projects in the field of migrant entrepreneurship support, the success stories from migrant and refugee entrepreneurs, and from the migrants and refugees support organisations across the EU.
Learn more about the programme and register here ⬇️
Follow ΒΙΤΕ on
Social Media