Are you a local authority administrator, a civil servant or a CSOs representative and are engaged in developing local economies by supporting talents and innovative business ideas?
Then access our resources on migrant entrepreneurship and replicate the BITE approach to your territory.
This unique set of resources features all the knowledge and tools you need to better understand and address issues that can affect your projects and programmes on migrant entrepreneurship. The BITE resources include:
outreach & selection, training, mentoring & financial inclusion, and communication, dissemination & transfer.
Illustrating the steps, the dos and don'ts of the four phases of migrant entrepreneurship strategies:
Summarising the recommendations on how to design and implement migrant entrepreneurship projects and programmes that are impactful and effective
Presenting the project approach and the stories of successful migrant entrepreneurs
The handbook is the result of a six-month research, conducted by Fondazione ISMU, in which BITE was broken down into different components, analysed and reassembled as a model.
How the scheme works
How the scheme works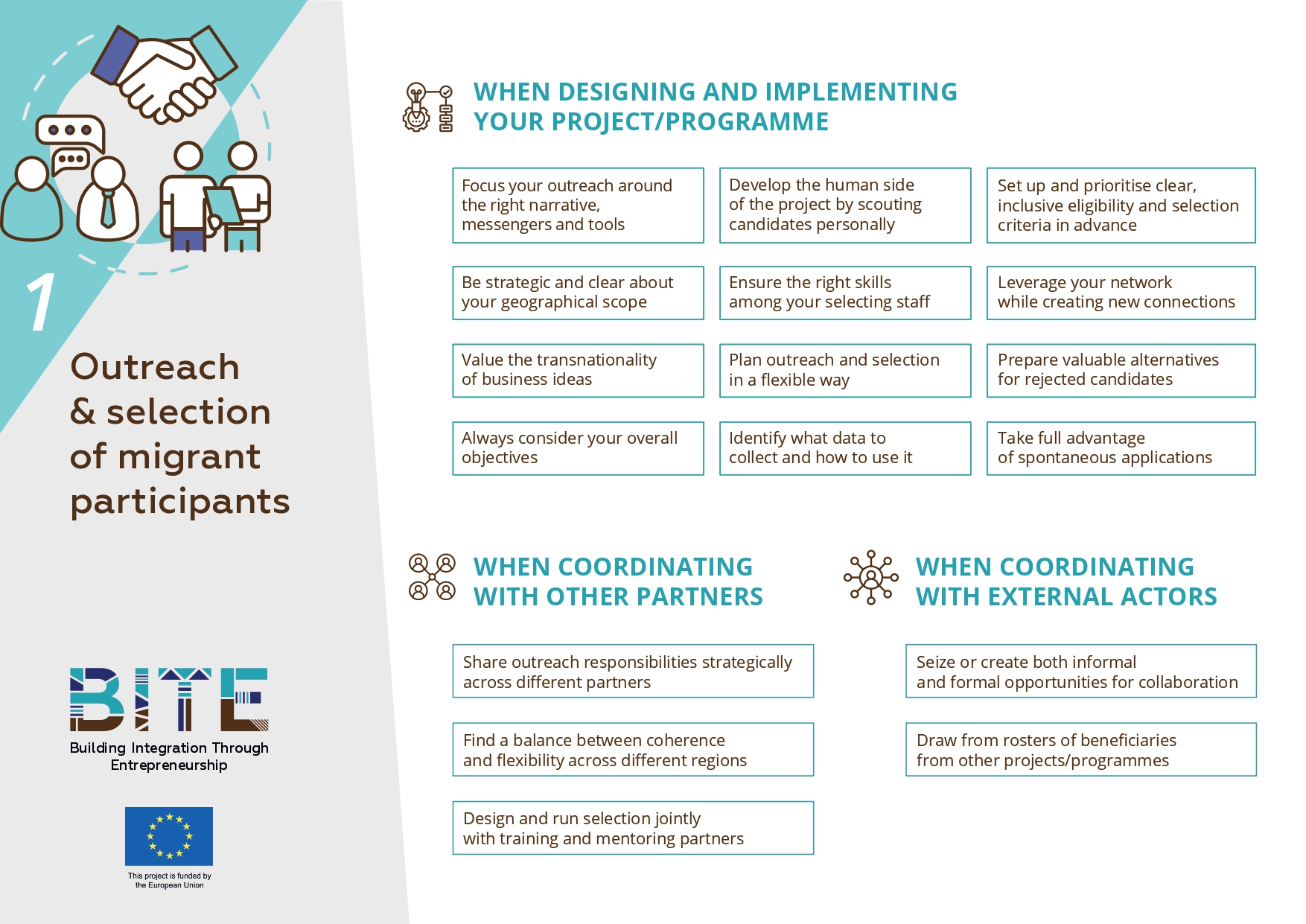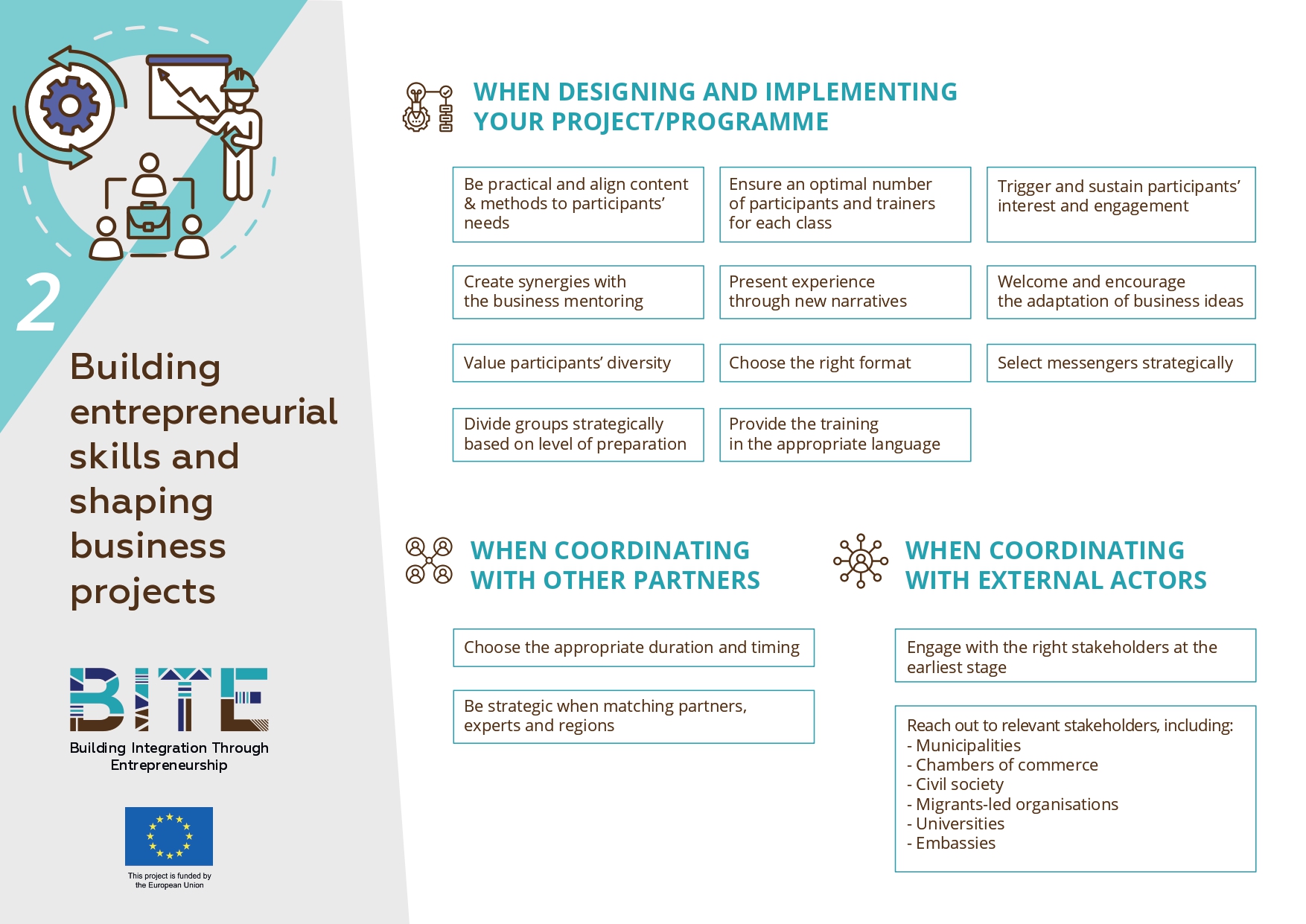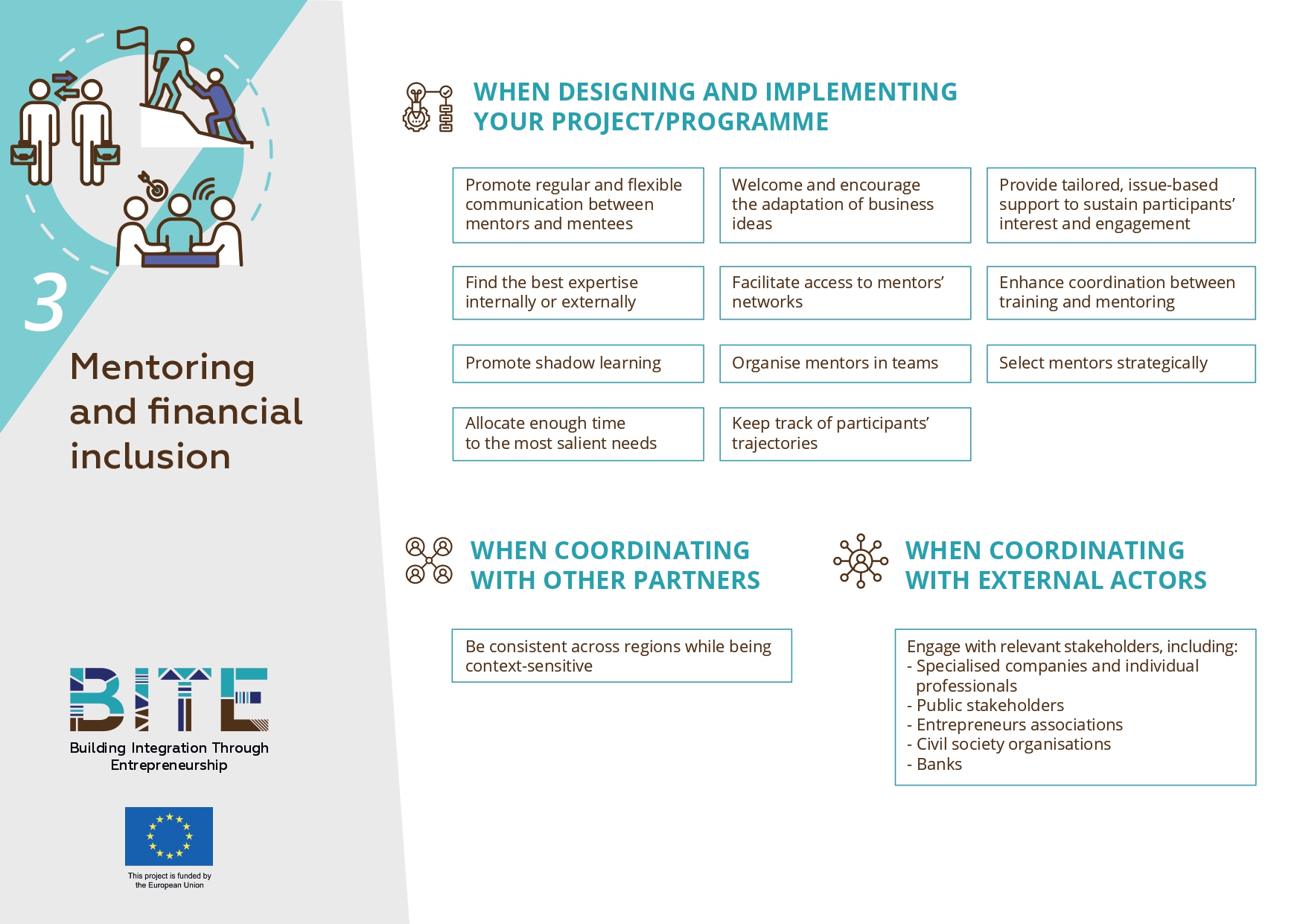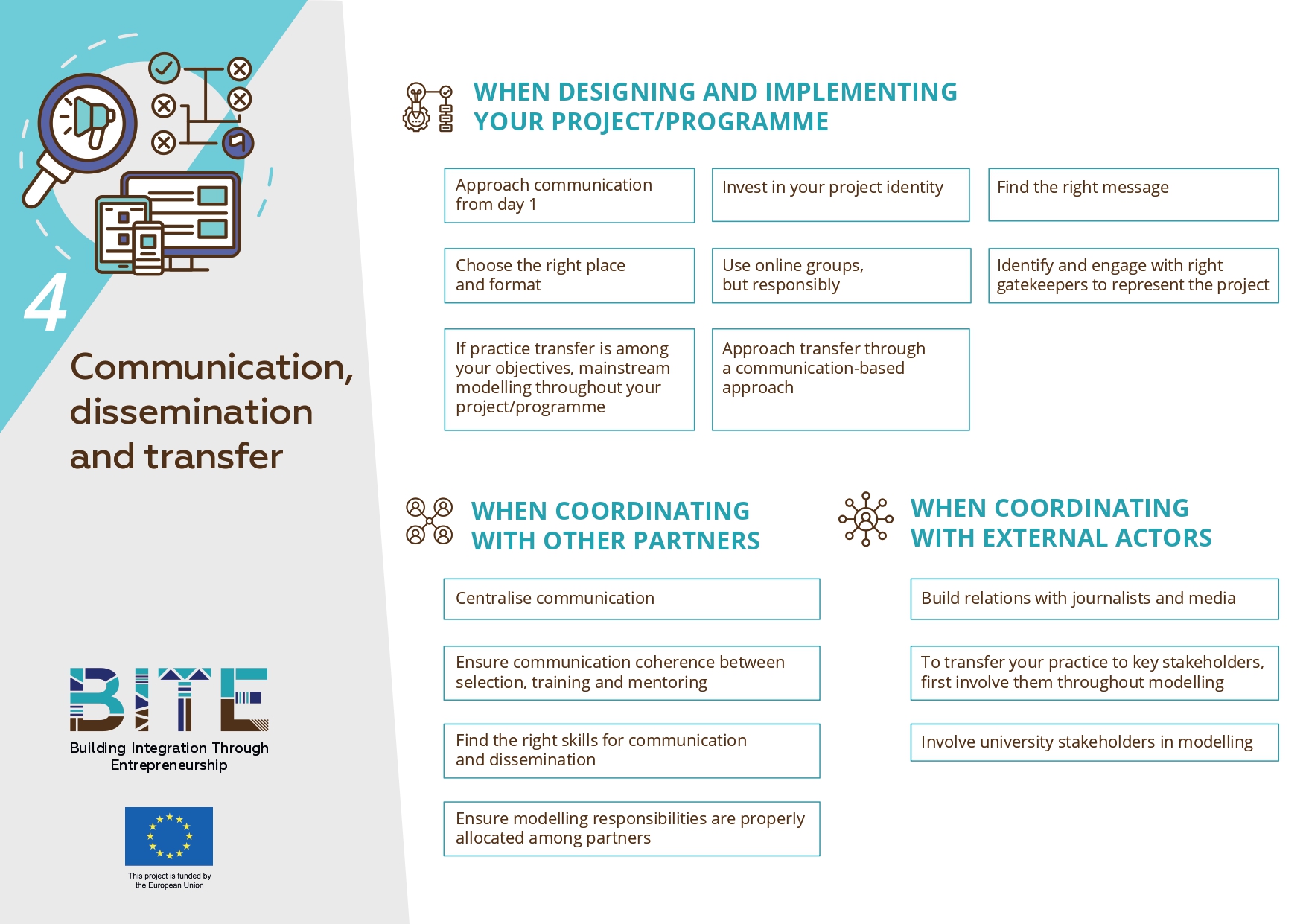 Toolbox consolidation
Toolbox consolidation
The paper "Doing business as African entrepreneurs" results from a final research conducted under BITE to explore entrepreneurship among persons with an African background. This type of research included a European-wide questionnaire that explored topics such as transnational entrepreneurship and access to finance and a focus group with selected BITE entrepreneurs who could assess key aspects of the BITE project. This paper aims at contributing to the state-of-art of migrant entrepreneurship and inform future programmes and projects.
The BITE webinar
The BITE webinar
The Meaningful Diversity Conference
The Meaningful Diversity Conference